When you try to utilize ChatGPT, do you get a "too many redirects" error? Don't worry, there are a few simple steps you can do to resolve the problem! The problem may be avoided by going directly to the ChatGPT login page. You can also check the server status, try another time when it is less crowded, and erase your browser cache. This article teaches you "How to Fix chat gpt redirect error?" correctly.
Read More – How To Fix Chat GPT Internal Server Error?
How to Fix chat gpt redirect error?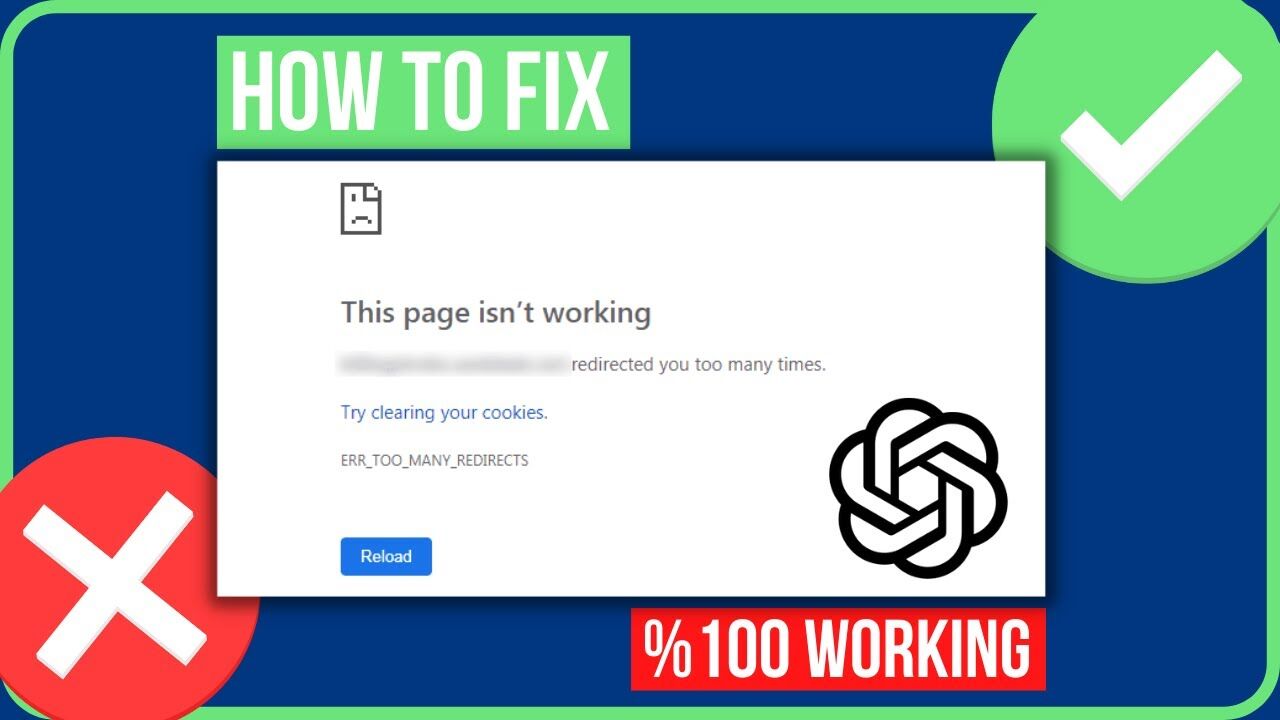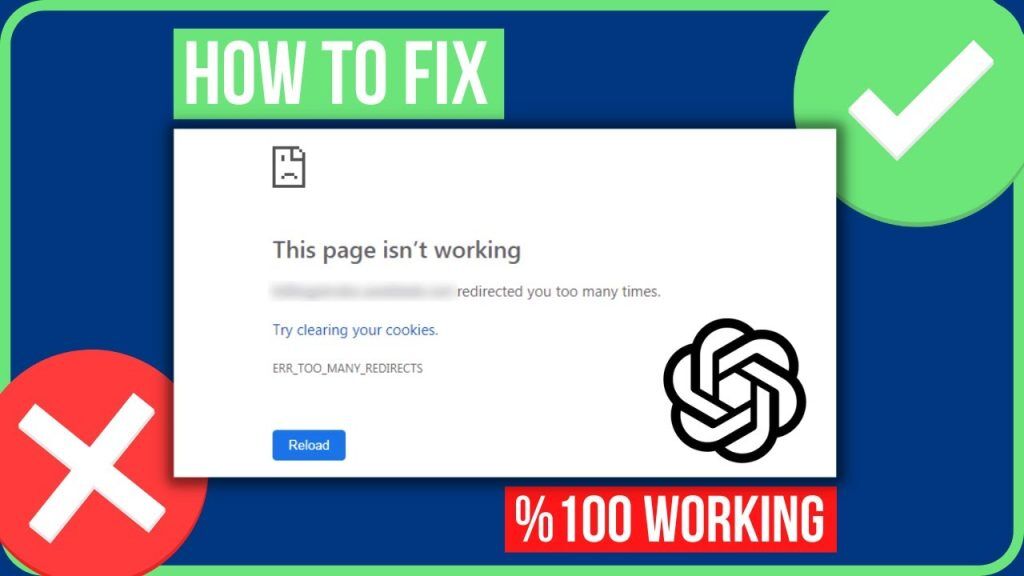 Go directly to the login URL.
Navigate to https://chat.openai.com/auth/login to get started. If you get a redirect error while trying to use ChatGPT in your web browser, proceed straight to the login page. This will prevent the redirect error and enable you to utilize ChatGPT.
Check the ChatGPT server status.
Examine the ChatGPT server status. The official server status may be seen at https://status.openai.com/ under the "chat.openai.com" section. If the server is unavailable, you must wait for the developers to address the issue before using ChatGPT to write code or build datasets.
Check the OpenAI Discord.
Join the OpenAI Discord for official updates on the progress of ChatGPT. Join the official OpenAI Discord server at https://discord.com/invite/openai to learn more about ChatGPT outages. Developers will occasionally offer further information regarding server problems and other difficulties.
Try a less busy time.
Use ChatGPT at low-traffic hours. It will be more difficult to utilize ChatGPT if it is at capacity. Avoid busy hours (1pm to 4pm) for a higher probability of utilizing ChatGPT effectively. You may also subscribe to ChatGPT Plus if you want to use ChatGPT during busy hours.
Turn off your VPN.
To bypass geographic limitations, turn off your VPN. ChatGPT and other OpenAI services are only available in specific locations. Turning down your VPN can help avoid these geo-restrictions from creating network issues when using ChatGPT.
Clear your cache.
Clear the cache in your web browser. ChatGPT may be unavailable due to a caching issue with your web browser. Here are some instructions for clearing the cache in common web browsers:
Chrome by Google
Firefox
Safari
Contact OpenAI support.
Submit a problem report to OpenAI via support chat. If the problem persists after attempting many troubleshooting approaches, you can contact OpenAI by taking the following steps:
Navigate to https://platform.openai.com/overview for more information.
At the bottom of the page, click Chat with us.
On the chat window, select send us a message.
To report the problem, just follow the directions.
Use Another Browser
You may experience a redirection error with Chat GPT only in your browser, so try using another browser to improve your experience.
What Is The Reason For ChatGPT Redirect Errors?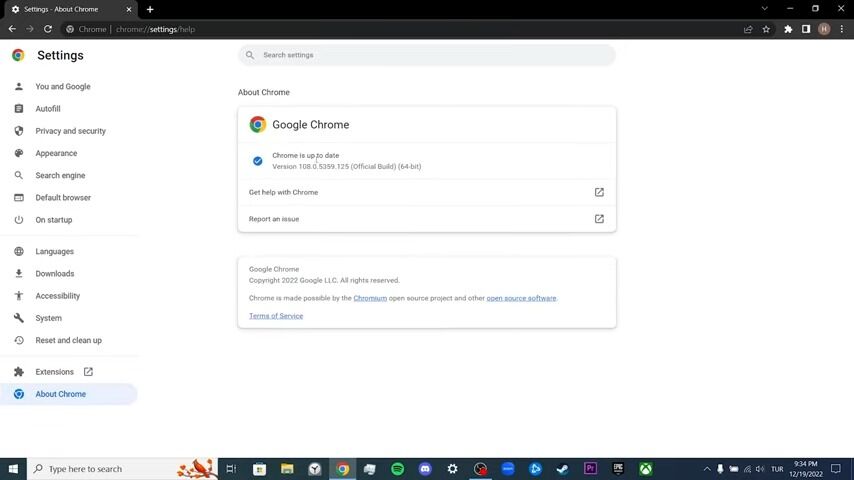 A ChatGPT redirect error occurs when too many people connect to the chatbot at the same time. This is why your browser became stuck and began to display problems. Some of the most typical problems associated with chat GPT redirect failures are described below.
Server problems – This difficulty might be caused by a chat GPT server that is undergoing maintenance or suffering a problem.
Show internet connection – this is a "sub-network problem." When your internet connection is interfered with, this occurs.
Other app interference – It can degrade your browser's performance, which can be hampered by firewalls on applications like antivirus and VPN software.
Stop Redirects Chrome on a PC
Chrome has been blocking redirects and pop-ups automatically for some time now. If you've observed them, you may have enabled them by mistake, or your Chrome is having a malfunction. Here's how to block Chrome redirection on your PC:
Open Chrome and click the three dots in the upper-right corner.
Choose "Settings."
Choose "Security and Privacy" from the left-hand menu.
Choose "Site Settings."
Go down to "Pop-ups and redirects."
Make sure that "Do not allow sites to deliver pop-ups or utilize directed" is checked.
Conclusion
I hope you learn how to fix chat gpt redirect error. So please make sure to share this article with your friends if you got help. Also, if you have any questions about this, feel free to contact us through contact us page.